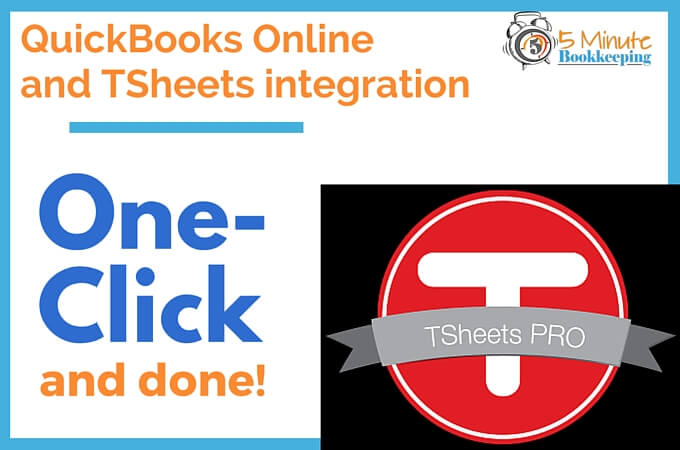 Hi everyone. Have you heard about TSheets? It's an employee time tracking game changer! I first found out about TSheets a couple of years ago at a conference. Since then, I signed up as a TSheets Pro and I love this app!
With TSheets, employee time tracking has gone to a whole new level. I never thought that there would be an easier way to schedule and track employee time in a single platform. It syncs with QuickBooks Online with just one click and I can use it on my mobile phone. Let's learn more about TSheets and QuickBooks Online integration.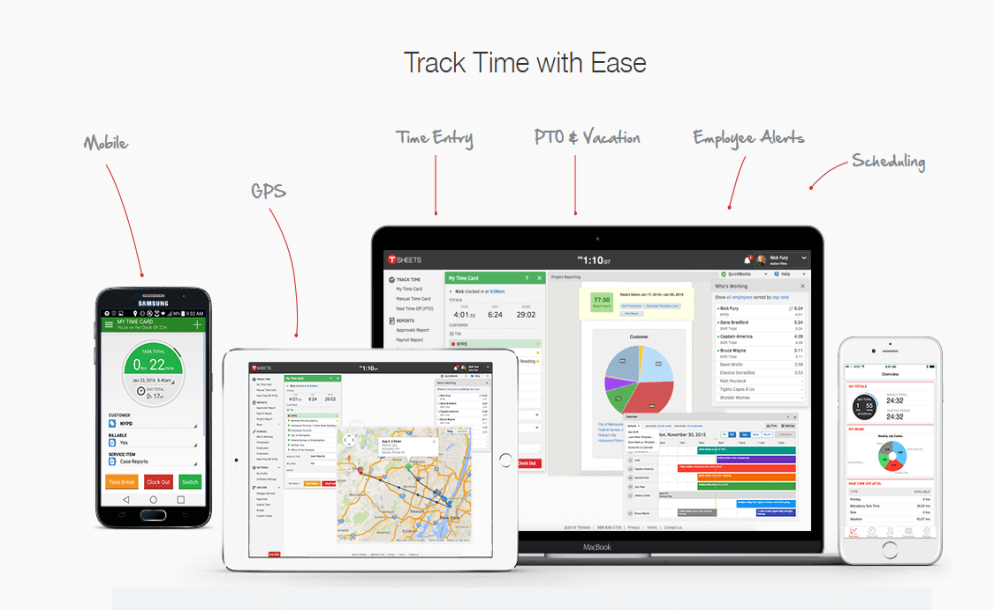 "(TSheets) It's the holy grail of time tracking." -Debbe, Office Manager, Robinson Paints
Click To Tweet
Yes, you've read it right! It is indeed the holy grail of time tracking. TSheets is the best investment for an employee time tracking software. It allows you to track time from any location using any device, in real time.
The program itself is designed to be accessed using a web browser, though a mobile app is also available for those employees who work off-site and on the go.

It is so user-friendly that it took me just minutes to figure out how it works.
TSheets is a user-friendly program. It is a very simple program to figure out! It took me about 10 minutes just to learn how the system works, as simple as that. The interface is very direct to the point, clean and free of unnecessary information or clutter.
TSheets offers free professional training and setup via live chat or telephone in case you need help setting up or learning the system; it also provides a detailed and invaluable knowledge base online that makes learning the system on your own much easier.
TSheets made time tracking so easy and efficient. I would never go back to the old ways of doing it!
TSheets is mobile
TSheets love employees so much that they made time tracking easier for them! TSheets has a mobile time tracker allowing its users to track time from any location, using any device in real time. This time tracker can be very beneficial for employees who work remotely or for those who switch jobs and locations regularly.
Using the devices they already have and are familiar with, your employees can track time quickly and easily, with handy clock in/out reminders, employee breaks and overtime alerts to keep everyone on the same page.
This is just a short list of what TSheets does:
Syncs with QuickBooks Online (and the sync is so easy!)
Time Entry: Manual, Punch and Custom.
Track Employee Paid Time Off
Set up Employee Alerts and Reminders
Easy way of Employee Scheduling
Use it in both iOS and Android apps
It has an additional Crew Time Tracker mobile app
And even a GPS tracker to show your employees' location when they are on the clock!
Feel free to visit their website: https://www.tsheets.com to learn more about what TSheets can do for your time tracking needs…
One-click export to Quickbooks Online!
TSheets is the ideal integration with QuickBooks to track employee time for payroll, invoicing & job costing.
 -"My staff can clock in using their mobile devices. The integration with QB is great and my payroll processing time has been cut in half."  –D.Nolan
With one click, you can transfer all the information you need to your Quickbooks in a few minutes! Once employee time is tracked and approved; you can easily export employee time to Quickbooks. With all your timesheet data synced, you can use QuickBooks Online and other apps to process payroll, calculate job costing, create invoices, and more.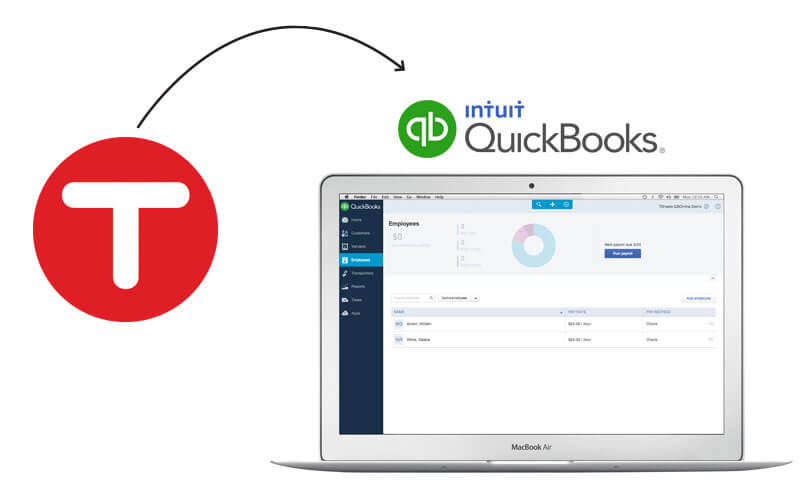 TSheets automatically uploads time tracked in the program to the weekly timesheets in QuickBooks, making your employee times easy to find in your Employee Center or Employee List in your QuickBooks file.
With this seamless integration with QuickBooks, TSheets becomes invaluable by eliminating the hassle of manual timesheets and duplicate data entry, saving you hours while processing payroll.
Say goodbye to situations like: lost paper time cards, messy handwriting, or manually entering time into spreadsheets. Those days are long gone! Integrating your TSheets with Quickbooks will surely save you time processing your payroll. It gives you the security of paying employees for the time they actually worked and avoiding payroll errors.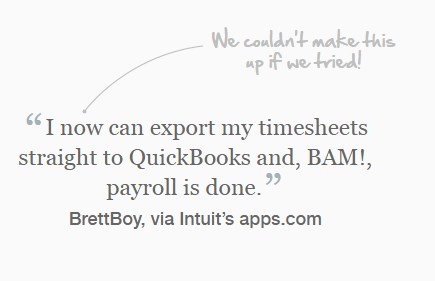 You can watch this video to see how TSheets easily syncs with Quickbooks Online Plus:
TSheets is affordable!
It is worth the cost! It is one of the best investments that you can have for your business. The plans have no overpriced monthly plans with wasted users. All plans include free support, so you can always contact them if you need help! TSheets have very affordable package deals. They have 4 options to choose from as seen below: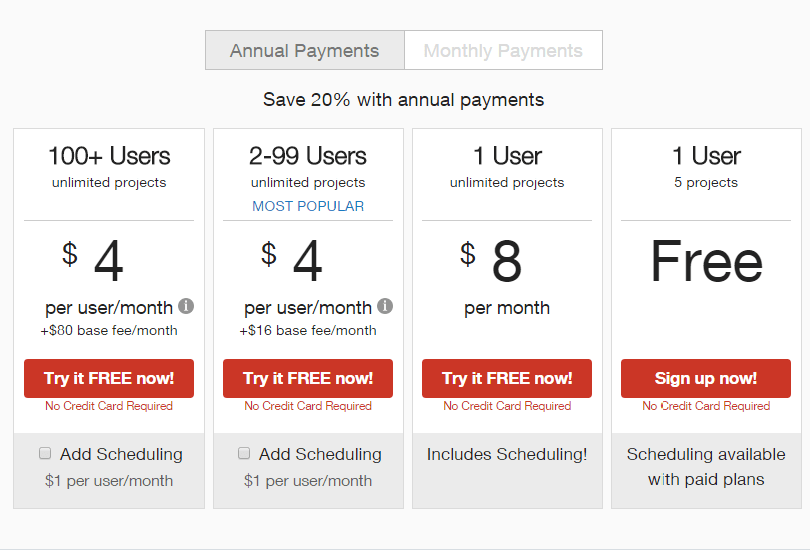 TSheets 10% discount
As a TSheets Pro, I get to share a 10% discount with you. Just click here to sign up for a trial and to get the 10% discount on TSheets.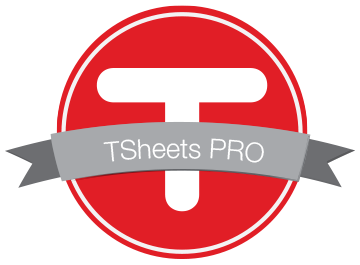 Closing words
What can I say? I love the one-click QuickBooks Online and TSheets integration! Be sure to take advantage of the 10% discount so that you can save even more money.  Have a great week!
(Visited 538 times, 1 visits today)