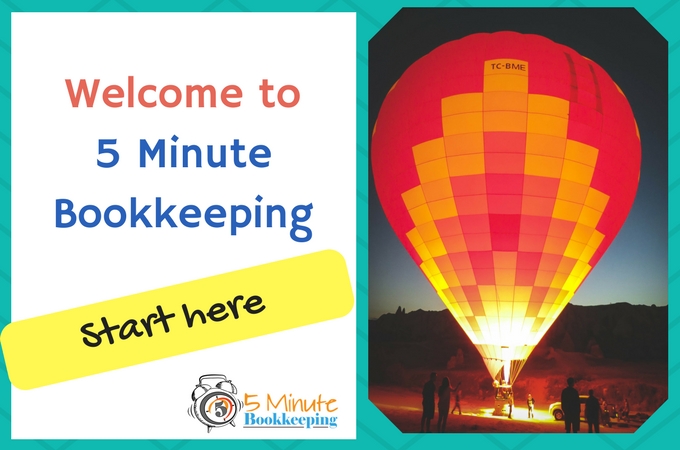 Hi and welcome to 5MinuteBookkeeping.com! We have lots of free and premium content filled with expert tutorials, tips, and tricks to help you minimize your bookkeeping and maximize your profits.
Not sure where to start? Check out these resources.
Free tutorials
Over 60+ free QuickBooks Online tutorials with step by step instructions
Join our Facebook community
Want to connect with others, ask questions, and exchange ideas? Then, join our Facebook Community – 5 Minute Bookkeeping with QuickBooks Online.
Our best freebies
QuickBooks Online banking transactions tutorial – our #1 blog post (This is an absolute must for new and experienced users).
5 Essentials for reconciling banking transactions in QuickBooks Online – Free mini course and cheat sheet to help you work with banking transactions and bank feeds, including a cheat sheet to help you get organized.
The Daily 5 in 5 Checklist – Got 5 minutes? Get organized and conquer the bookkeeping chaos with the 5 absolutely essential bookkeeping tasks to do everyday.
Online courses
Check out our Online courses, including our masterclasses:
Get started with QuickBooks Online in 7 easy steps – new to QBO? Not sure how to set up QBO? We'll show you step by step how to get started.
Mastering QuickBooks Online Banking Transactions in 7 days – Not sure how to work with banking transactions (aka "Bank Feeds")? No problem. This is a video-based step by step tutorial showing all the basics and advanced topics. You'll learn how to avoid costly mistakes that untrained users make.
For Bookkeepers
Get our free mini course Pricing Strategies for bookkeepers and accountants – Three amazing strategies you can implement in your practice right now to price with confidence.
(Visited 342 times, 1 visits today)