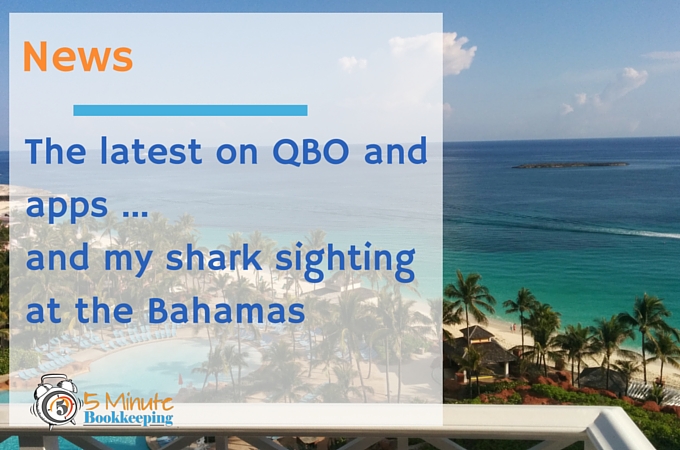 Hi everyone! I know it's been a couple of weeks since I last shared a blog post. I was at the Bahamas on a business trip. I know – you're probably saying to yourself "who goes to the Bahamas on a business trip?"  Actually, I attended a conference called "Scaling New Heights" to learn all about the latest and greatest on QuickBooks Online and really cool apps. I thought I would share with you my recap of the Scaling New Heights Conference 2016.
The conference was at the beautiful and exotic Atlantis Resort in Paradise Island at the Bahamas. Well over 1000 QuickBooks experts attended. The conference started on Sunday, May 22nd and ended on Wednesday, May 25th. It was packed full of high level training on everything QuickBooks, apps, marketing, and more.
The view from my room was G-O-R-G-E-O-U-S!!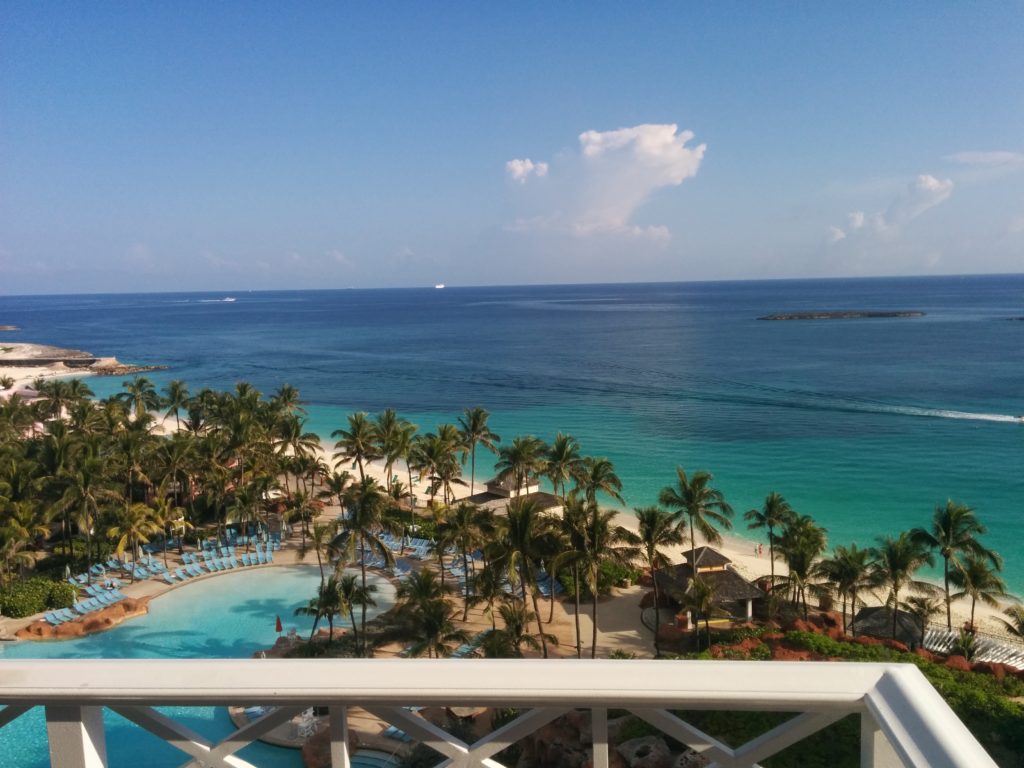 The water was unbelievable! So many shades of turquoise and blue.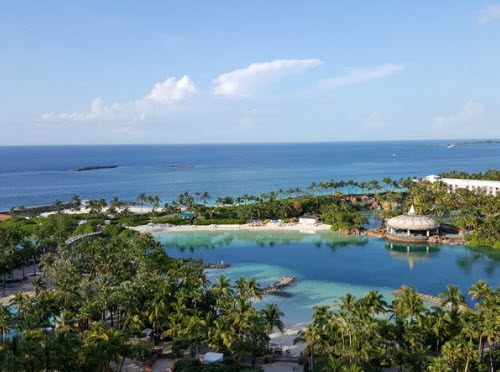 Fun with Friends
I met up with my friends and grabbed front-row seats during the general sessions so that we could get really close to all the fun! Of course we were Tweeting while having fun!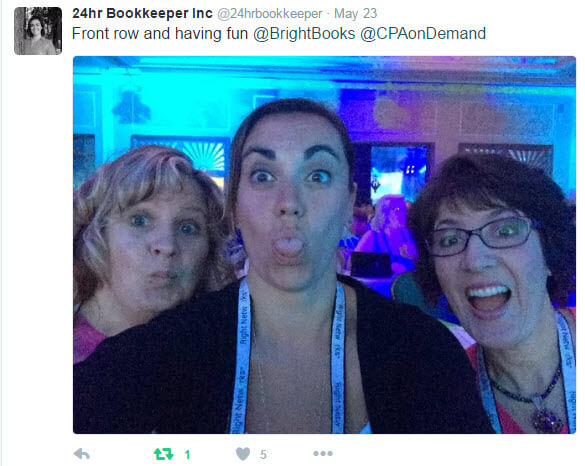 My meeting with a Shark!
The highlight of the conference was the keynote given by Daymond John of ABC's Shark Tank. He was so inspirational! I learned from him to think bigger, think bigger, think bigger! He has accomplished so much in his life. He actually started with $20 that his mother gave him to buy fabric and sew hats!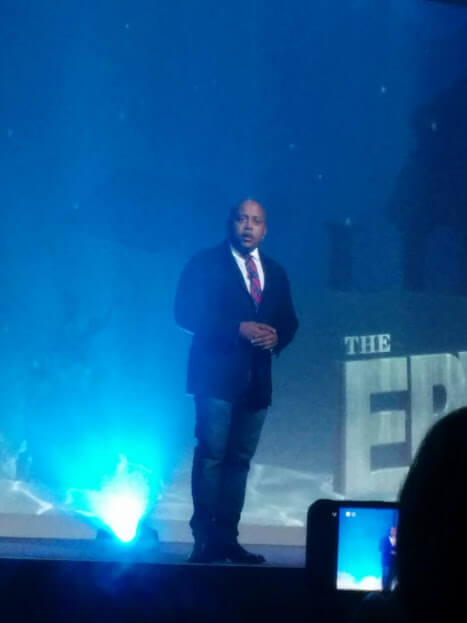 Daymond John was incredibly gracious as he posed for pictures with several of us. It was an honor to meet him. Thanks Daymond John for motivating us!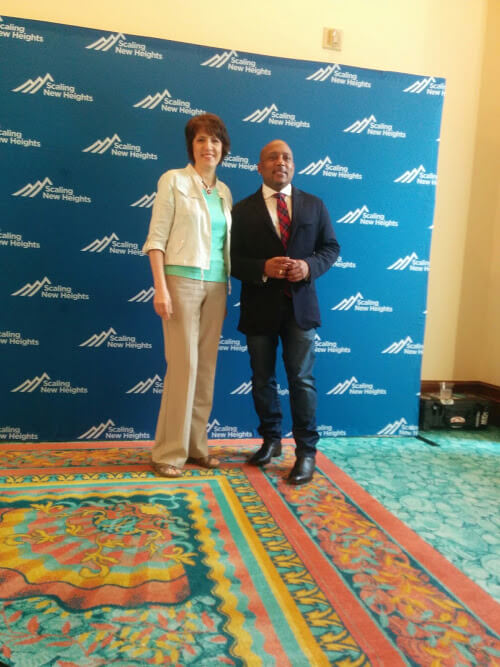 Top 100 ProAdvisors
I had the honor of being recognized as a "Top 100 ProAdvisor" by Insightful Accountant. There are 150,000 QuickBooks ProAdvisors in the U.S. and I was honored to be included in this elite group of QuickBooks experts.

QBO and Apps
Of course you can't go to a QuickBooks conference without visiting all the app developers. Some of my favorites are Bill.com, ReceiptBank, TSheets, and Hubdoc.
Intuit announced a brand new partnership with Hubdoc – QuickBooks ProAdvisors get a free account!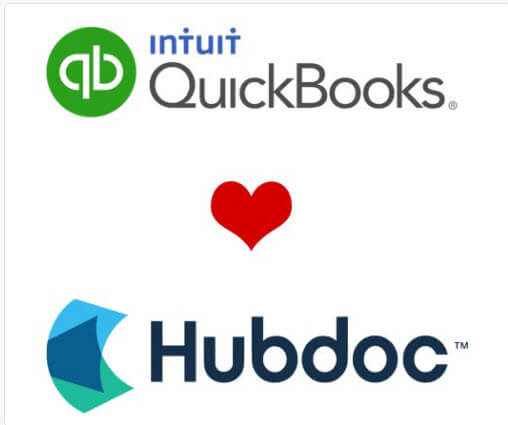 Here's a picture of the TSheets booth. TSheets always has really great swag – especially their T-shirts! They're so soft.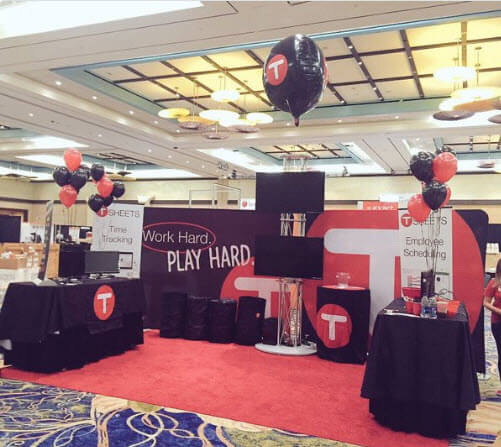 Here's a picture of me and Damien Greathead, the North America Vice President of ReceiptBank. Damien was really excited to hear about how my company is using ReceiptBank and how we are adding new clients to ReceiptBank.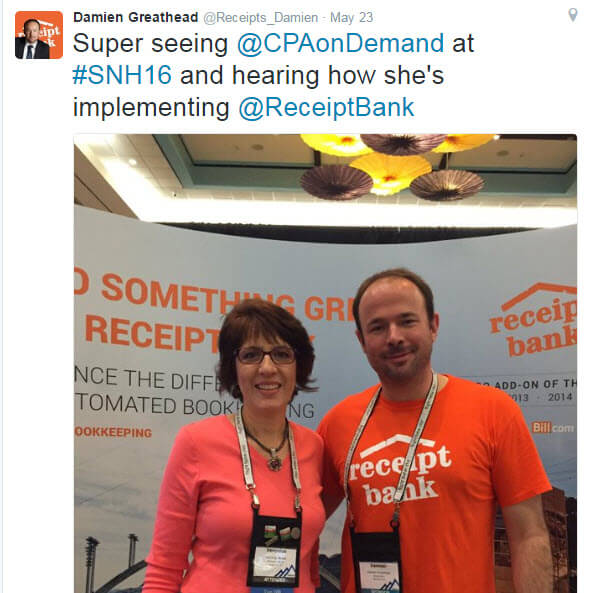 I even Tweeted out how I get to do #EffortlessBookkeeping using ReceiptBank.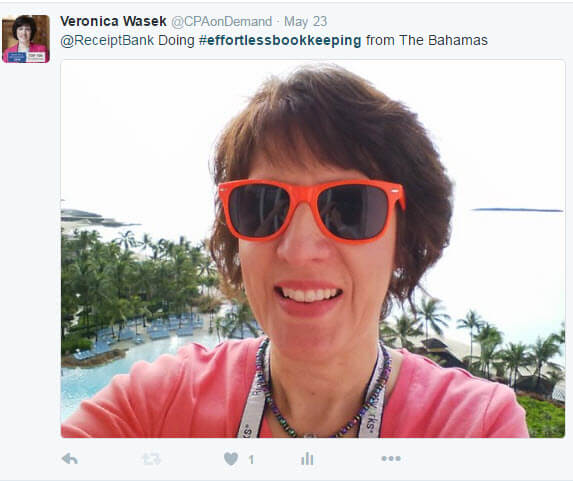 Even though I was in the Bahamas, I showed my cloud accounting superpowers by using apps like Bill.com to pay my vendor bills. I actually paid the rent bill directly from my balcony in under 30 seconds! When you're in paradise you don't want to waste any time working!!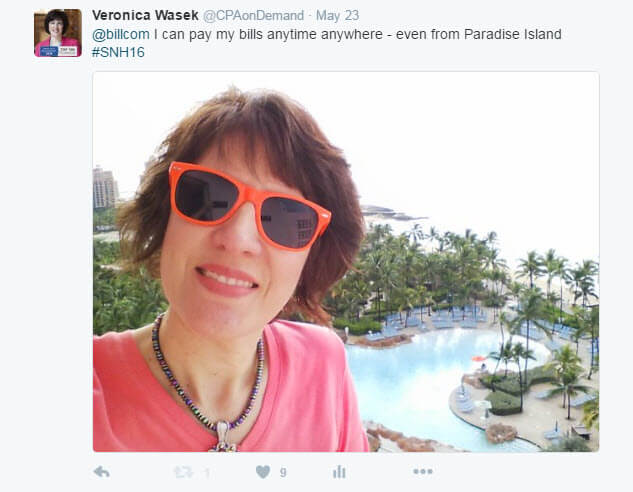 Firm of the Future
Thanks to Intuit for mentioning me as a #FirmOfTheFuture and highlighting me during the conference and on their Twitter posts!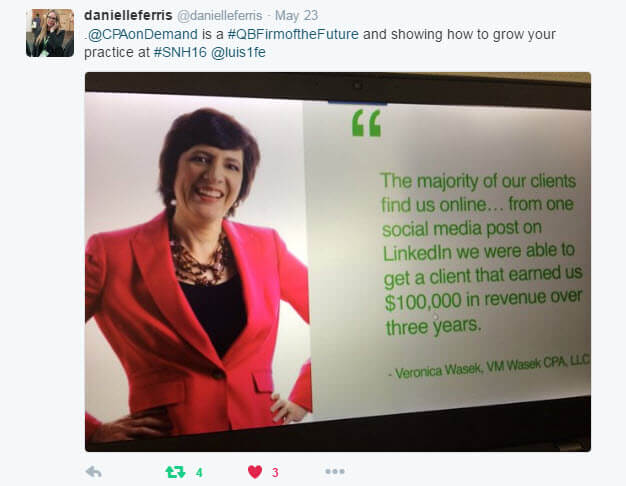 I also got to show off my physical fitness while at "Firm Fit" event. Thanks to Intuit for showing me how to get my accounting firm even more "fit" – I really liked the swag too!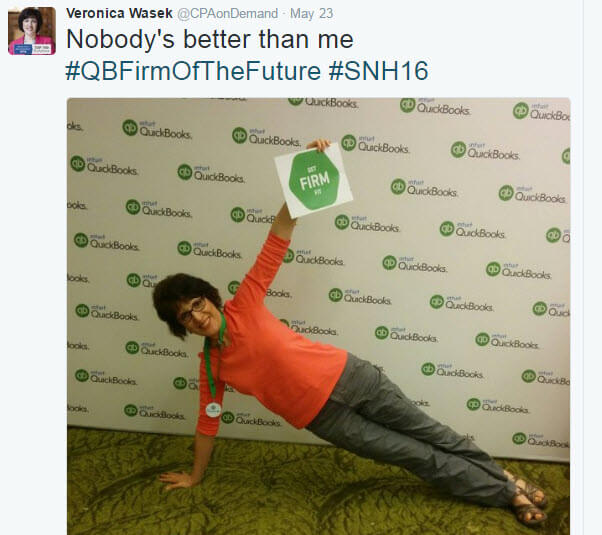 Great content coming
Now that I am back from my conference, I look forward to bringing you lots of great content on QuickBooks Online and on my favorite apps. There are so many exciting things going on in the QBO world and I look forward to sharing them with you. I hope you have enjoyed you my recap of the Scaling New Heights Conference 2016.
(Visited 89 times, 1 visits today)