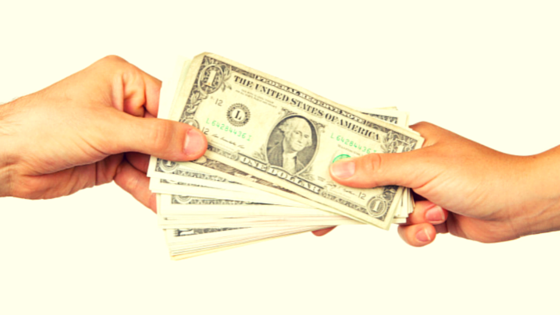 Cash is king in small business. Is there such a thing as 5 Minute collections? Absolutely! Some of my clients pay my invoices as soon as I email them an invoice. Here are a few tips for tracking customer payments and for getting paid faster using QuickBooks Online.
Email invoices to customers
With QuickBooks Online you can email invoices to customers so easily. You can even preview the invoice before you send it just to make sure that it looks exactly the way you want.
QuickBooks Online helps you monitor your invoices
QuickBooks Online helps you keep an eye on things. It tracks:
Whether invoices have been emailed to customers
Whether a customer has viewed an invoice
Whether a customer has payed an invoice online
If a customer tries to tell you that they didn't receive an invoice, you can see whether they have viewed that invoice. You can also tell when a customer might be a slow payer if they have never looked at the invoice.
Get customer payments in advance with QuickBooks Online
This is ideal if you provide services and/or do large jobs. Your policy could state that all sales above a specified dollar amount require a deposit up front. For newer customers, consider lowering this threshold, and raise it for star customers who are good about paying on time.

Give your customers multiple methods of paying you
Accepting cash and checks  may affect your cash flow in a negative way. QuickBooks Online offers services that allow you to:
Email invoices and get paid online
Accept credit and debit cards
Scan checks for quick deposit, and
Make sales using your tablet or smart phone
Watch this video to learn how you can get paid faster with QuickBooks Payments:
Invoice right away
I find that it's harder to get paid the longer you wait to invoice customers. Invoice your customers and clients as soon as the work is completed. Your customer will likely pay you faster.
Use QuickBooks Online's invoice automation tools
QuickBooks Online has helpful invoice automation tools. Look for them in the Company Settings menu (click on the company name in the upper right hand corner).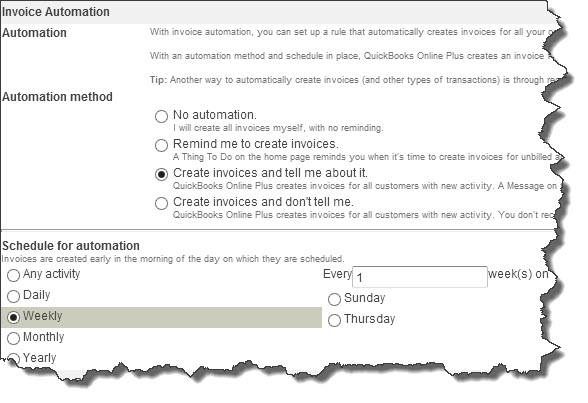 Try making some of these changes and you'll notice how you can get paid faster using QuickBooks Online.
Do you have any tips for getting paid faster? Leave a comment.
(Visited 1,022 times, 1 visits today)