In this blog post we are talking about cookies. But not the kind that you eat – although I could write a lot about cookies! Chocolate macadamia nut anyone??? But I digress. We are talking about Google Chrome browser cookies and how to clear QuickBooks Online browser cookies like a pro.
Do you ever see this page when you're trying to log into QuickBooks Online?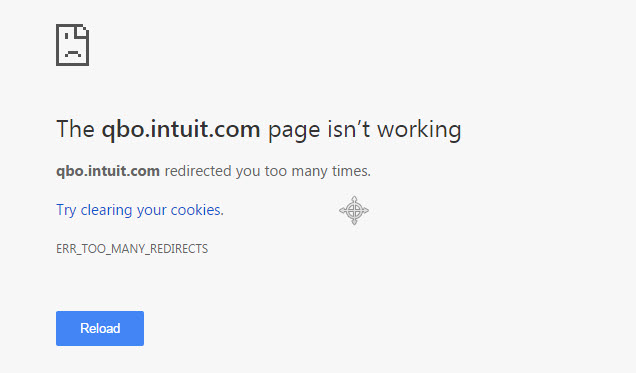 What about other times when you can't get into QBO? Is QBO down? Probably not. You need to clear out your browser cookies to make these problems go away.
What if I don't want to clear all of my cookies?
Actually, with this tip, I'll show you how to clear only your QuickBooks Online cookies and not your other cookies (using Google Chrome). Your other cookies will not be cleared.
How to clear Google Chrome browser cookies just for QBO
Here is the video tutorial on how to clear your QBO browser cookies.

Here is the step-by-step tutorial
Enter the following in your Google browser:
chrome://settings/cookies

You can even bookmark it for later.
Enter "Intuit" in the search box on the upper right.

The window will display all cookies that contain "Intuit".
Click on "Remove all shown".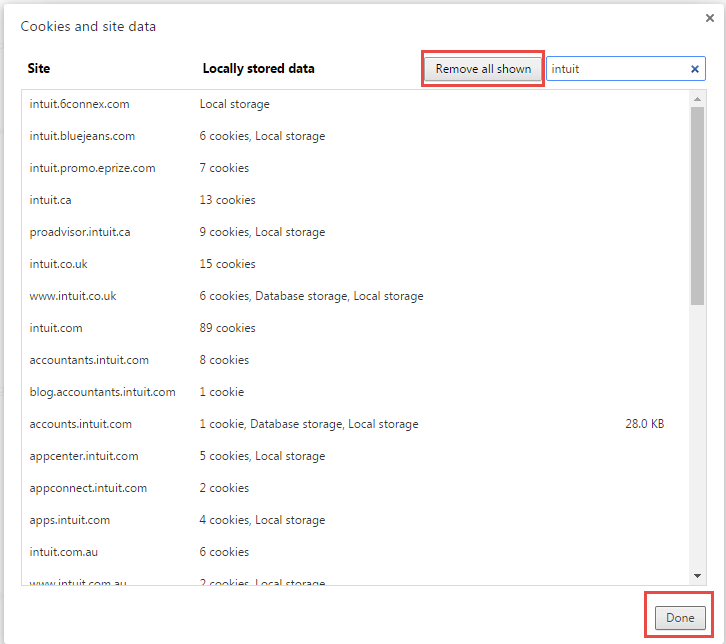 Click "Done".
Click "Done" again.
This will remove only the cookies containing the word "Intuit" – which will remove all the QBO cookies and leave all the other cookies intact.
Go back to your browser and enter the QBO sign in URL (qbo.intuit.com).
What if I use Firefox?
Here is a tutorial from wikiHow on how to clear cookies for one website.
What if I use Internet Explorer?
If you use QuickBooks Online on Internet Explorer you should stop now. QuickBooks Online does not work well with IE and QBO does not recommend using Internet Explorer. Instead they recommend using Google Chrome or Firefox.
Final words
This was a short but very useful tip on how to clear QuickBooks Online browser cookies like a pro. Next time you are having problems, try it out. Have a great week!
(Visited 821 times, 1 visits today)