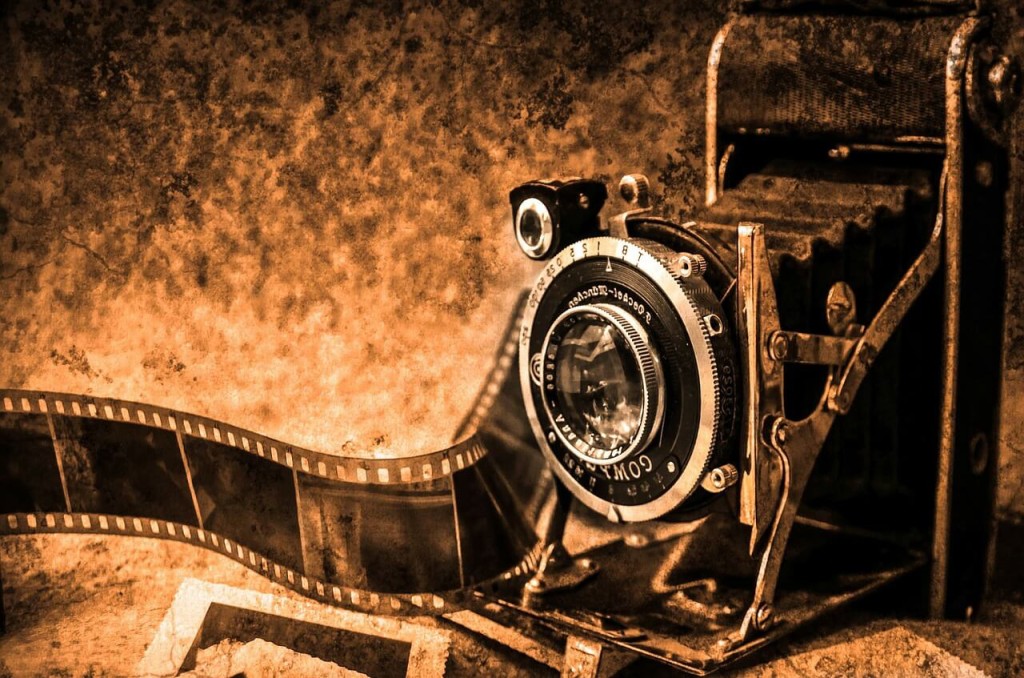 I thought I would share with you a behind the scenes look at 5MinuteBookkeeping.com, a little more about me, where the idea came from for the blog, and much more.
A little about Veronica
You can read my About page to learn about all my professional qualifications. Basically, I have been working in the accounting field for over 25 years. In 2008, I lost two jobs as a result of the Great Recession. My prospects for finding a job were so slim that I decided to start an accounting firm. I started the company with nothing (no clients, no money, no office, no employees). I knew I had a desire to help small business owners. To make a long story short, I became a certified QuickBooks expert and overcame my fears and many challenges to grow my company into an award-winning accounting firm working with clients throughout the United States. Now, I have 5 great employees, a beautiful office, and I work with many exciting business owners.
This is my latest professional photo (I love bright colors – can you tell?)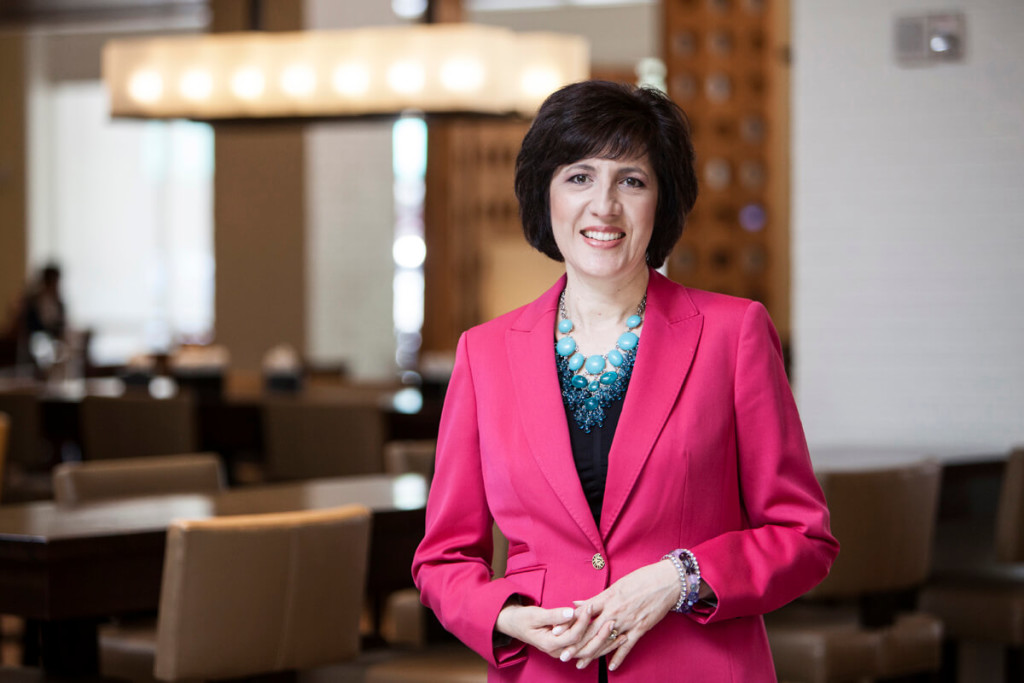 This is me at the QuickBooks Connect conference. My accounting firm was honored as a Top 20 Winner in Intuit's Firm of the Future contest.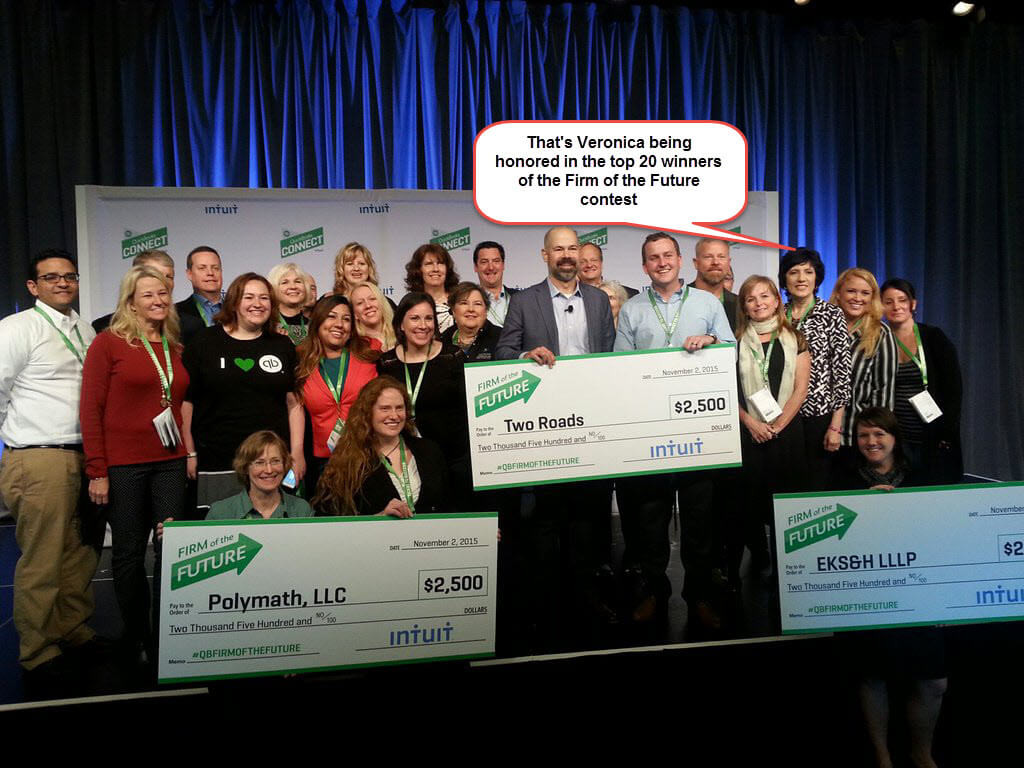 This is the lobby of my beautiful office.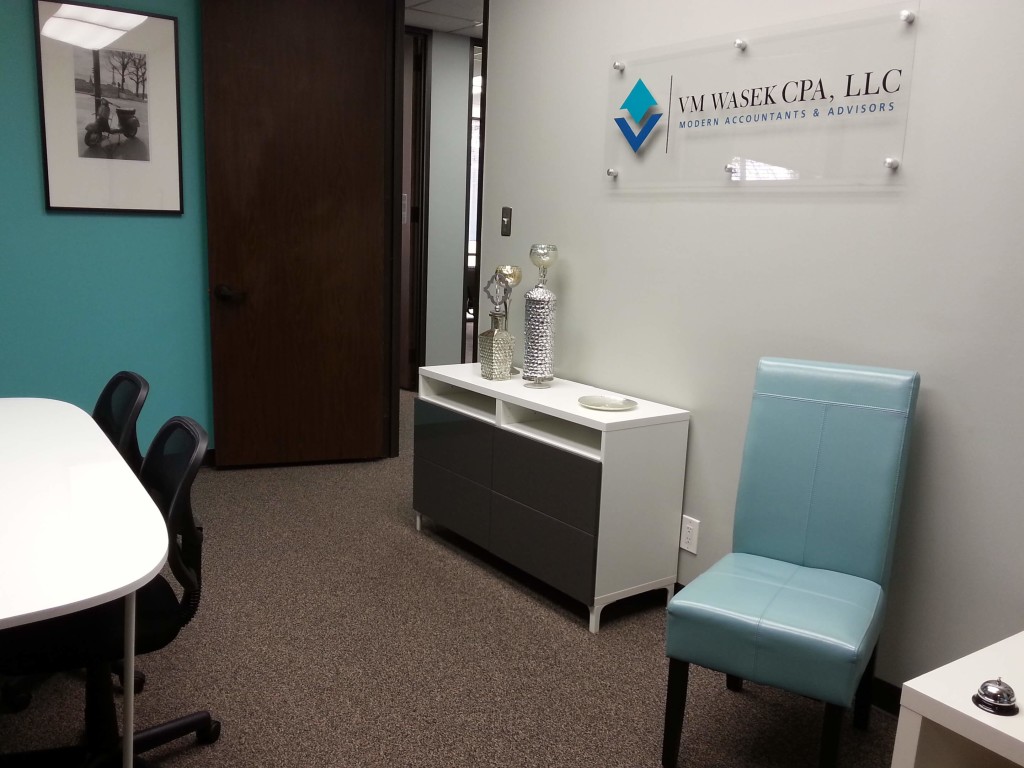 The idea for 5MinuteBookkeeping
Back in 2009, I was training a client on QuickBooks and I could tell she was very frustrated with how much work she thought she was going to have to do on her bookkeeping. After a while, she looked at me in disbelief and asked "I am going to have to enter all these transactions?". I asked her, "Can you spend just 5 minutes a day working on your bookkeeping?" – she said YES! That's where my idea came from for 5 Minute Bookkeeping – showing people how to use QuickBooks Online to do their own bookkeeping in as little as 5 minutes a day.  I created the blog in 2010 but really didn't post regularly until 2015. The idea of 5 Minute Bookkeeping has been in the making for a long time!
The challenges
I didn't realize how many challenges I would have along the way. First, blogging is not as easy as it sounds. You would think that you would just start writing and suddenly a great blog post appears. But NO! I never could get organized enough to write good content. I had so many ideas for content but would get overwhelmed – I would start to write a blog post and end up with a book almost!
Another challenge was – how do you train people on 5MinuteBookkeeping methods when they don't necessarily know how to use QuickBooks Online?
Yet another challenge – how do you make a blog look appealing to readers so that they will want to come back and subscribe to our content?
And yet another challenge – how do you find time to blog at all and do all the social media to promote the blog? I was overwhelmed.
Along comes Marijo
Marijo is my awesome content marketing manager. I found her about a year ago and told her about my vision for 5MinuteBookkeeping.com and all the challenges that I was facing. She developed a content marketing plan and a content calendar for me. She did research and found that people were looking for tutorials on QuickBooks Online and encouraged me to focus the blog content on tutorials. She has helped me to overcome my challenges and had given me focus. She also makes the blog look as great as it does. She makes all my content look great.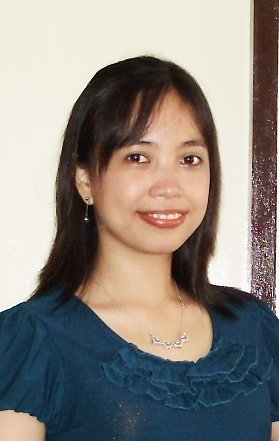 Where does the content come from?
I create all of the content, step-by-step instructions and graphics, and do all of the videos. Marijo does the slides and other visual aids. I do not pay anyone to write the content. I feel very strongly that I should write the content since I am the expert. Accounting and QuickBooks expertise is not something you can hire others to do.
Where does my passion come from?
I am truly passionate about helping small business owners and bookkeepers with QuickBooks Online and small business in general. I see so many people struggle with QuickBooks and bookkeeping and I just want to help them so that they can gain confidence and be able to manage the financial aspects of their business. So many small companies go out of business because of financial problems! I want to be able to help small businesses so that entrepreneurs can make their vision a reality and so that businesses can thrive! Small business is the back-bone of the American economy and it may be the same in other parts of the world. When we help small business we help our country. I feel privileged and honored to be able to work with so many small business people throughout the world.
What are the plans for 5MinuteBookkeeping in the future?
We will continue to bring you free step-by-step QuickBooks Online tutorials. We're also going to put out more free video tutorials on our YouTube Channel. I plan to add more content related to integrated applications (apps) and tips for growing a small business.
I will soon start offering paid consultations so that you can schedule one-on-one consulting/training time with me so that you ask questions and get answers tailored specifically to your individual business needs. Look for an announcement about my consulting packages starting with just 1 ½ hours of consulting.
I plan to develop paid video training courses, including an in-depth course on working with downloaded banking transactions (also known as bank feeds or reconciling banking transactions).  This is my latest challenge since time is so limited for me right now. However, I feel strongly that our followers need this type of content.
How you can help 5MinuteBookkeeping.com
I really want to grow our blog so that I can continue to bring you more great content. If this blog has helped you in any way – will you do me a couple of favors?
Subscribe to our blog if you haven't done so already.
Share out content on social media and let others know about our tips and tutorials so that they can learn more about QuickBooks Online.
Follow 5MinuteBookkeeping on Twitter and Facebook.
Join my QuickBooks Online tips and tricks group on LinkedIn (https://www.linkedin.com/groups/6661173). You can share tips and tricks or ask questions about QBO.
Thanks for your support and I hope you enjoyed a behind the scenes look at 5MinuteBookkeeping.com. Have a great week!
(Visited 149 times, 1 visits today)