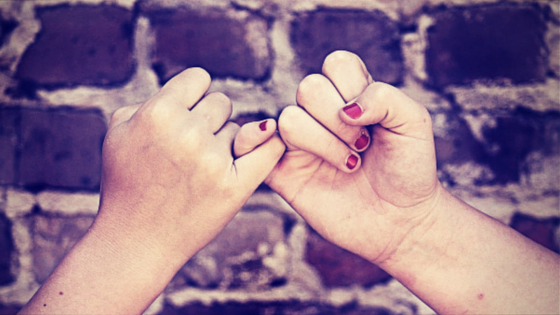 I love QuickBooks Online. I have been using it for my business for the past 2 years. Here are 5 reasons why I love QBO version and why you should too:
QuickBooks Online gives you anytime anywhere access
With QBO version you can access it from your PC, Mac, smartphone, or tablet. I can quickly enter billable hours from my PC. When not on my PC, I can look up customer balances on my smartphone. I have access to my data no matter where I am.
QuickBooks Online lets you download transactions from your bank and credit card accounts
In under 5 minutes a day, you can download your bank and credit card transactions – saving tons of data entry time. Downloading transactions is a snap – just set it up the first time and transactions are downloaded automatically into QuickBooks. Then you can assign accounts to transactions and accept them into QuickBooks Online.
 If QuickBooks Online can't do it – there's an app that will
If QuickBooks Online version does not offer all the features that you need for your business – there's an app for that! Check out all the apps you can use with QuickBooks Online at the Intuit App Center. You can use popular apps like Bill.com, SOS Inventory, and Method CRM.
Your QuickBooks Online file is always backed up
I have several clients who lost all of their QuickBooks desktop data because they never backed up their files. With QuickBooks Online version you don't have to worry about backing up your data. Everything is stored in the cloud and backed up by Intuit.
With QuickBooks Online you have multiple user access
When you use QuickBooks Online Essentials and QuickBooks Online Plus you are able to set up multiple user access. You can even set up multiple users to enter only their time – making payroll really quick and easy. You can have one of our employees do your billing while another employee enters vendor bills.
Try QuickBooks Online. I am happy to extend my QuickBooks Proadvisor discount of 35% off on QuickBooks Online Version.
Check out my website at www.quickbooksonlinediscountcoupon.com (this is not an affiliate link).
Here is an infographic for you to save and download: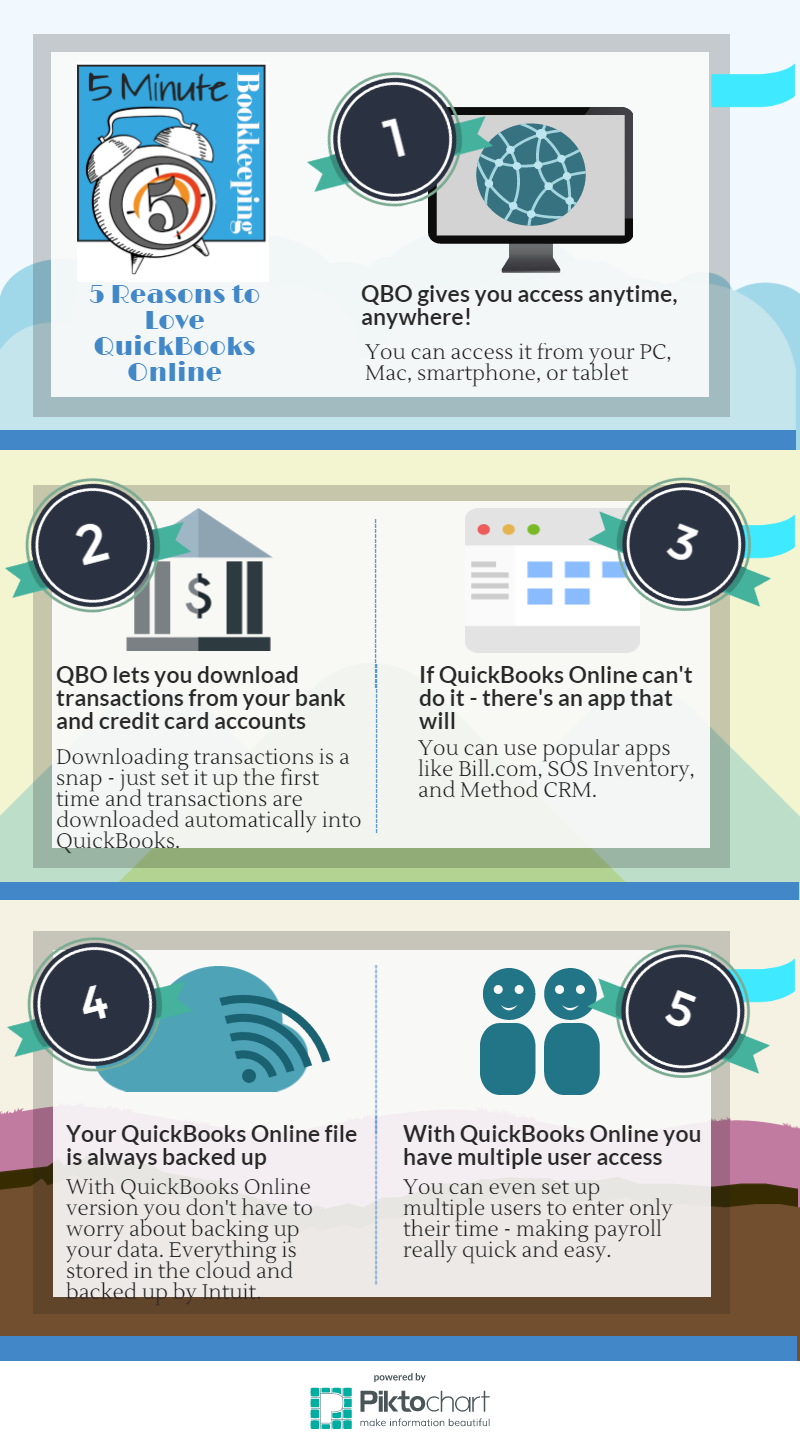 (Visited 302 times, 1 visits today)